Meet Your Instructor
Robert James started his career in 1971 as a janitor for Zale's Jewelers in Denton, Texas working part time while in college. Over the years he worked for other retail jewelers and realized a love for gemstones and gemology that would lead to a career in gemology that has spanned over 50 years. During this time, he studied gemology and earned the industry's highest educational diplomas. These include the Graduate Gemologist of the Gemological Institute of America, Certified Gemologist of the American Gem Society, and attained the gemology world's highest honor earning position as a Fellow of the Gemmological Association of Great Britain. Over the years Mr. James has been island manager for Colombian Emeralds International on Sint Maarten, Netherlands Antilles overseeing 42 international employees in 4 stores doing in excess of US$5 million each. He has worked for Amsterdam Sauer of Sau Paulo, Brazil, for many years the world's largest gemstone mining company and producer of fine gemstones. In 2000 Mr. James was hired by USAA Insurance as a Senior Gemologist and Special Investigations Unit investigator regarding jewelry related insurance fraud.
After leaving USAA, Mr. James became an Independent Property and Casualty Insurance Adjuster specializing in jewelry related claims, earning him membership in the National Association of Independent Insurance Adjusters. He continues to work as an independent Special Investigations Unit (SIU) insurance investigator handling high value claims in the United States and Europe.
Mr. James has also earned the Cornell University Business Law Certification from Cornell Law School and completed other business-related courses from Harvard Law School and the University of Pennsylvania Law School.
In 2004, Mr. James established the International School of Gemology for the purpose of utilizing his many years of professional experience in the gemology and jewelry appraisal industry to help educate others. He brings over 50 years of experience and professional expertise to you to help you become the most successful gemologist and jewelry appraiser possible. His Certificates and Diplomas are available below for your review.
GIA Graduate Gemologist
FGA Gemmological Association of Great Britain
Texas Department of Insurance
Cornell Law School
---
Credentials and Published Articles
---
Robert James FGA, GG Award Date Gemological Certificate or Diploma Institute or Association
June 1978 Diamond Grading and Evaluation Gemological Institute of America
September 1979 Colored Gemstone Identification GIA
October 1979 Coloured Stone Grading G.I.A.
November 1979 Gemologist, GIA G.I.A.
November 1988 Registered Jeweler American Gem Society
May 1992 Certified Gemologist (CG) American Gem Society
March 2002 Certified Gemologist Appraiser (CGA) American Gem Society (Affiliate Status)
May 1988 Jewelry Retailing G.I.A.
August 1989 Pearl Grading and Evaluation G.I.A.
February 1996 Diamond Grading G.I.A.
February 1996 Detecting Fracture Filled Diamonds G.I.A.
February 1996 Gem Identification G.I.A.
March 1996 Colored Stone Grading G.I.A.
May 1996 Gold and Precious Metals G.I.A.
October 1997 Insurance Replacement Appraisal G.I.A.
March 1996 Graduate Gemologist (G.G.) G.I.A. August 1997
Fellow (FGA) Gemmological Association of Great Britain
Professional Memberships:
Alumni Member G.I.A. Alumni Association
Fellow, Gemmological Association of Great Britain
Additional: Property and Casualty Insurance Adjuster, Texas Department of Insurance #1300433
Certified Education Provider, Texas Department of Insurance #3391

Insurance Professional License and Memberships:
Property and Casualty Adjuster, Texas Department of Insurance License #1300433
Member: National Association of Independent Insurance Adjusters
Insurance Adjuster and Investigator Experience
Special Investigations Unit: USAA Insurance.
Expert Witness: State and Federal Courts throughout United States and Europe
SIU (Special Investigations Unit) investigator for insurance companies regarding high value jewelry claims in United States and Europe

Law School Education
Cornell University Law School: Business Law Certificate
Harvard Law School: Contract Law
University of Pennsylvania Law School: Intellectual Property Rights Program
Allied Gem Tutorial Centre for Gem-A
---
Vista Joyera, Caribbean Editor for Jewelers Circular/Keystone publication
Caribbean Travel and Life Magazine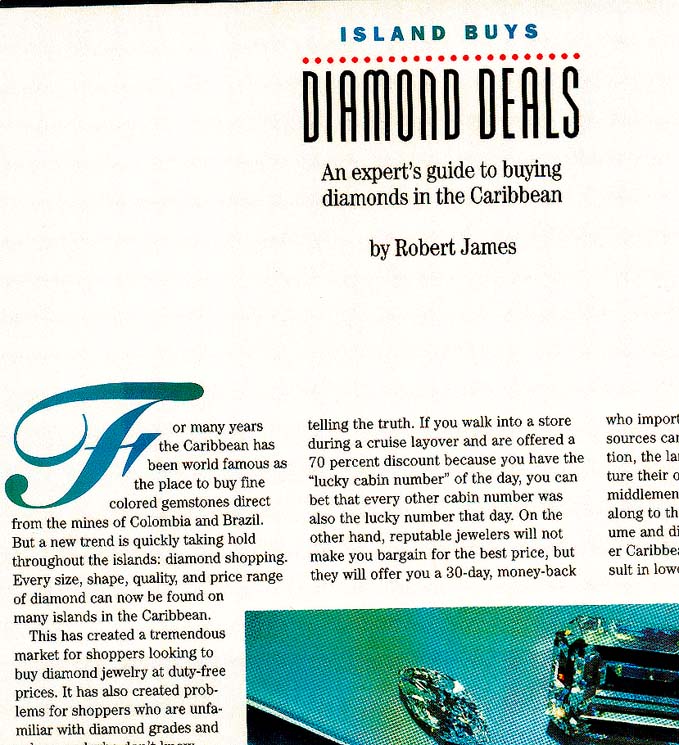 Regency Cruises In-Cabin Magazine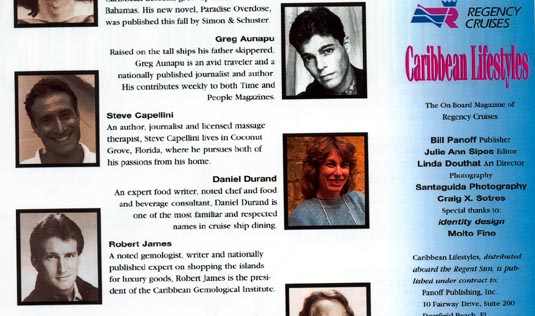 Recognized as expert gemologist by the international media
---
Published author and gemologist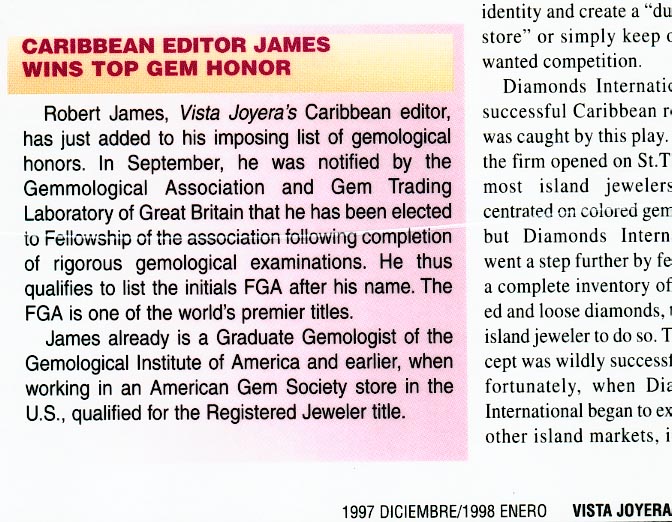 Recognized by the jewelry industry